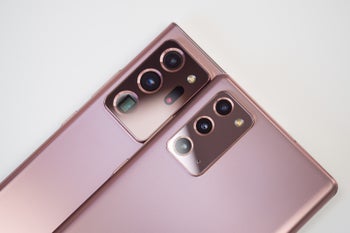 The Galaxy Note 20 & Note 20 Ultra
The Samsung Galaxy S20 launch was a recipe for disaster. It combined massive price hikes with an unexpected global pandemic, and people worried Samsung would repeat the same mistakes with the Galaxy Note 20 series.
But if demand in the UK is anything to go by, seems to have successfully navigated the situation. 
Demand for Samsung's Galaxy Note 20 series is up almost 50%
Samsung UK has today that its Galaxy Note 20 series has shattered local pre-order records. Demand for the Note 20 …
Category :
News