These Airbnbs Will Blow Your Mind (Not Your Budget)
There are holiday rentals, and then there are holiday rentals so unique, they'll make you laugh and squeal with excitement. And, while Airbnb has come to be known as the low-key, economical way to travel, it also boasts some seriously incredible, one-of-a-kind accommodations.
So, yeah, you could stay in hotel. Or, you could stay in a glass tree house in the Tuscan forest, or a real-life Scottish castle, or even a restored windmill in Santorini. Ahead, we've scoured the site to find the coolest, quirkiest, and most all-around awesome Airbnb listings. You'll want to spend a night in each and every one, just for kicks.
3 Bedroom Riad, Marrakesh, Morocco
This listing had us skyscanning flights to Morocco straight away. Who wouldn't want to kick back and relax in a bath that size, surrounded by candles and rose petals? Morocco is a great choice for a trip at any time of the year, it's always relatively warm and feels like a proper holiday without the long-haul.
£72/night.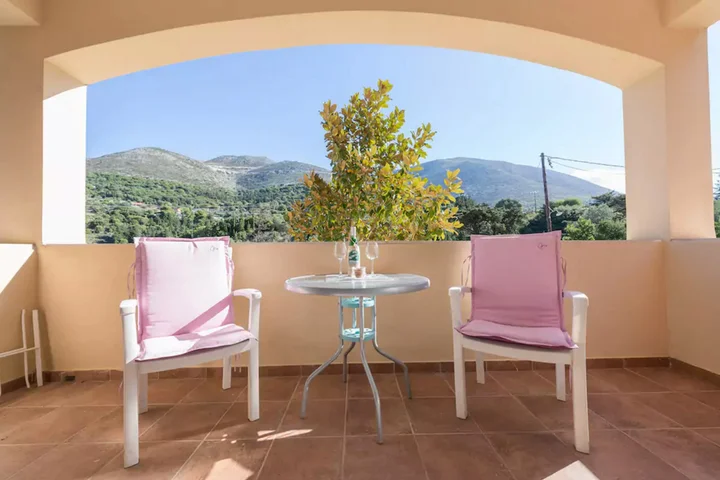 Myrtos Cottages, Kefalonia, Greece
Kefalonia's Myrtos Beach is up there with most stunning spots in Europe, and was in fact the backdrop to the film Captain Corelli's Mandolin. This super affordable bolthole is a hop and a skip away, so you can spend all the hours dipping into the crystal waters and topping up the tan with a good book.
£24/night
Apartment with In-Out Jacuzzi, Imerovigli, Santorini, Greece
If it's social media holiday bragging you're looking for, then this Santorini pad with views for days is the one. It's half outside, half inside jacuzzi means you'll struggle to get out and explore the island because it's just. too. good. A little more expensive at £315 a night, but does have 2 bedrooms so perfect for a cosy double date hol.
£315/night.
La Salentina, Tricase, Apulia, Italy
Crystal clear sea, check. Sunshine, check. Extreme R&R, check. Find a bit of paradise in Southern Italy right at the base of the boot's 'heel' - with beaches and culture just on the doorstep. Plus sleeping 9 at only £61 per night we're halfway through booking now. Perfect for big groups on small budgets.
£61/night.
Secluded In Town Treehouse, Atlanta, Georgia
This treehouse was recently named "Airbnb's Most Wished For Listing," and it's easy to see why. The rental is comprised of three separate rooms, all connected by rope bridges. Stepping out onto the balcony, surrounded by lush greenery, you'll quickly forget you're in the middle of a big USA city. Furnished with antiques and vintage decor, the treehouse is one of the most magical places that actually exists.
£286/night
Bonita Domes, Joshua Tree, CA, United States
Sleep under the stars (or near enough) in this space age sleeper pod in the Joshua Tree desert. The orange dome structure is as near you can get to camping outside without actually camping outside, meaning that you should be safe from the elements as well as scorpions and insects. The earthen walls are designed to keep it cool in the summer, and warm in the winter, and the community showers and BBQ will guarantee you some social time after a day's hiking and climbing at the nearby Joshua Tree National Park. Only room for two though - so choose your guest carefully.